Metal / Plastic Polish

Marble Sealer & Polish

Pro Anti-Scratch Coating

Pro Polishing Cloths

Leather Care / Polish

Jeweler's & Hobby Tools

Magnifiers & Jeweler's Loupes

Watch & Jewelry Storage

How To Order

Wholesale Inquiries

Returns & Site Security

Site Map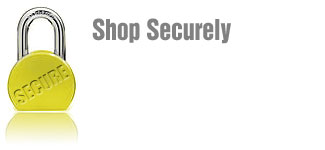 PSC Brushed Satin Finish Metal Polish

This special compound is used to safely polish and remove fine scratches and blemishes. It restores & imparts a professional brushed satin finish to your aluminum metal briefcase and luggage. Other polishing methods can be risky & usually require high speed machinery or heavy abrasives that can wear down metals causing severe damage to the material. Our PSC Pro Brushed Metal Polish T is easy to use & requires no special tools or expertise. Simply apply in the direction of the original finish a watch fine scratches disappear.

XL 6oz Size PSC Polish Brush Satin Finish Metal Polish

Super concentrated formula yields hundreds of uses!

$19.95 ITEM #WPCC6B / 6.0 OZ

ITEM STATUS: IN STOCK / SHIPS WORLDWIDE

XL 6oz Size PSC Satin Finish Metal Polish and Special Micro Fiber Cloth

Super concentrated formula yields hundreds of uses!

$22.50 ITEM #WPCC6B/CLOTH

ITEM STATUS: IN STOCK / SHIPS WORLDWIDE

Original 2oz Size PSC Satin Finish Metal Polish and Special Micro Fiber Cloth

Super concentrated formula yields hundreds of uses!

$14.95 ITEM #WPCC2B/MICROCLOTH

ITEM STATUS: IN STOCK / SHIPS WORLDWIDE

PSC. P.O. Box 700583 Miami, FL 33170-0583
Dear all at Pinnacle Supplies.
I want to tell you how absolutely superb your product 'Pinnacle polish - brushed satin finish' is.
It has removed scratches from an expensive hob, that was ruined by a well meaning relative trying to clean it with a scouring pad, of all things. I wonder how many people have discarded a perfectly good piece of equipment simply because of cosmetic damage.
More people need to know about your product. Best wishes from this side of the pond. David S (Happy customer) Click to see more great feedbacks.